Our History
Cumber Claudy Primary School is a controlled school owned and maintained by the Education Authority - Western Region. It is set in its own lovely grounds in a delightful rural area, on the outskirts of Claudy village, just off the main Londonderry to Claudy road.
The school, which is a modern, well laid out and attractive building, was opened in September 1994, to replace three smaller schools, Cumber Upper, Killaloo-Cumber and Straidarran. The school has a current enrolment of 141 pupils with a teaching complement of 6 plus the Principal.
Cumber Claudy Primary School admits boys and girls aged from 4 to 11 years. The accommodation includes 6 well equipped classrooms all with interactive whiteboards, two resource areas, an assembly hall, a staffroom, offices and a school meals kitchen. We have a computer suite situated in the senior resource area of the school, complete with interactive whiteboard. The junior resource area is a well-equipped play area for our Foundation Stage and Key stage 1 pupils. The school grounds have excellent play facilities for all pupils.
"The school seeks to promote a friendly, caring atmosphere, and parents are always welcome to visit the school"
A Tour of Our School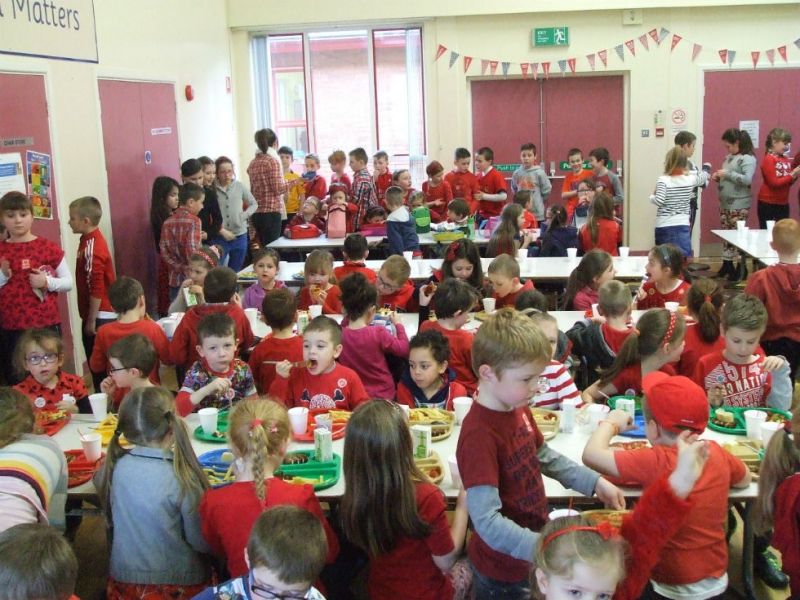 Please leave a comment
Ruth - 25th Oct 2018
Jennifer, please contact the school on 028 7133 7080. We are closed Mon 29th Oct to Fri 2nd Nov inclusive for Mid-term break
Jennifer Wright - 21st Oct 2018
Hi, I am looking at having a tour of the school as my son is 3years old and will be starting primary 1 2019. Thanks
Jasmine Sherrard - 23rd Dec 2016
Cumber Claudy school seems a great school and we are looking foward to Mrs Smyth coming to my school Limavady Central Primary school we will be really kind to her from Limavady Central primany school pupils jasmine p6G we are looking foward to seeing you..